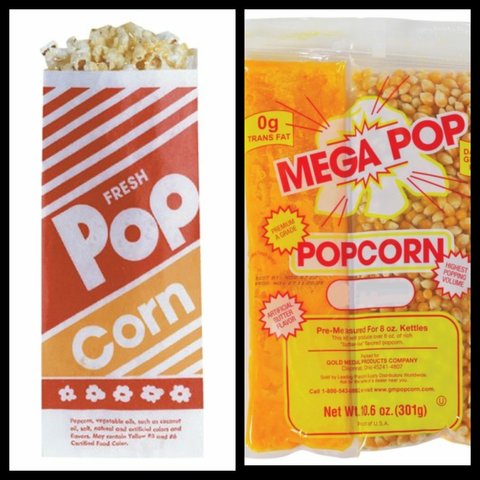 Popcorn Supplies -25 servings
Popcorn supplies includes 25 serving packets that delivers perfect popcorn made with coconut oil and salt. This also come with 25 bags for the popcorn as well. Please go to Concessions and Add Ons to add the Popcorn machine for rentals as well.
Looking for the perfect addition to your movie night or party? Look no further than our Popcorn Supplies - 25 servings! This convenient pack includes everything you need to make delicious, buttery popcorn for you and your guests. Each pack contains 25 servings of high-quality popcorn kernels, as well as 25 pre-measured portions of our special popcorn seasoning. Simply add the kernels to your popcorn machine and sprinkle on the seasoning for a burst of flavor that will have everyone coming back for more. Our popcorn supplies are made with only the finest ingredients, ensuring that every batch is fresh, tasty, and satisfying. And with 25 servings in each pack, you'll have plenty of popcorn to go around. So whether you're hosting a movie night, a birthday party, or a casual get-together, our Popcorn Supplies - 25 servings are the perfect choice for delicious, easy-to-make popcorn that everyone will love.
PICK UP ITEM ONLY