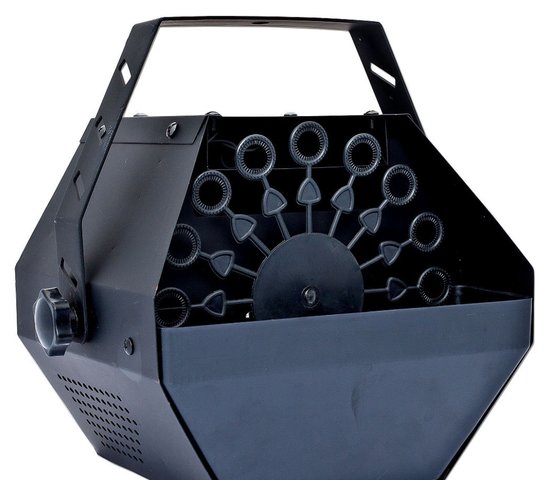 Bubble Machine
Outlets: 1
Age Group: All Ages




​​​​Introducing our latest addition to your party arsenal, the Bubble Machine! This compact and easy-to-use machine produces a continuous stream of beautiful, shimmering bubbles that will add an extra layer of fun and excitement to any event. Perfect for children's birthday parties, weddings, outdoor gatherings, and more, the Bubble Machine is sure to delight guests of all ages.
Featuring a durable and lightweight design, the Bubble Machine is easy to transport and set up, making it a great choice for both indoor and outdoor events. Simply fill the reservoir with bubble solution (sold separately), plug in the machine, and watch as it produces a steady stream of bubbles that will fill the air with joy and wonder.With its high-quality construction and reliable performance, the Bubble Machine is sure to become a staple of your party planning arsenal. So why wait? Add a touch of magic to your next event with the Bubble Machine today!You can have a bubbly time with this machine. This machine can have 100's of bubbles at your party in now time. Please go to concessions and add-on to add a popcorn machine as well.
THIS IS A PICKUP ITEM ONLY!!!