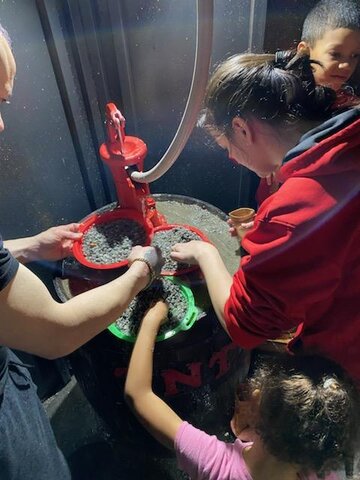 Gem Mining Mobile Trailer Experience




$350.00

Please call to reserve this item

Our Gem mining mobile trailer will come to you for a wonderful mining experience. The game will come with 15 Pay dirt bags. Additional bags can be added to the order as well for an additional $6.00. The entire gem mining mobile experience will be for 2 hours and 30 minutes.
Gem mining is a fun and exciting activity that allows you to experience the thrill of discovering hidden treasures. Our gem mining experience is perfect for families, groups, and individuals of all ages who want to learn more about the world of gemstones.
Our gem mining activity takes place in a specially designed mining area where you can sift through dirt, sand, and gravel to find a variety of colorful gemstones. Our mining experts will guide you through the process, helping you identify and sort your finds.
We provide all the necessary tools and equipment, including mining pans and take home bags so all you need to bring is your sense of adventure. You'll be amazed at the variety of gemstones you can find, including amethyst, emerald, sapphire, ruby, and many more.
Whether you're looking for a unique family outing, a fun group activity, or just a solo adventure, our gem mining experience is sure to be a highlight of your visit. So book us today and discover the beauty and wonder of gemstones!